Eindhoven City Centre is under development. There are many improvements planned, such as the refurbishment of the Station district. The city centre, including the streets with the red brick paving and Stratumseind, is also scheduled for refurbishment. The present design is outdated. And the 'City Centre Vision Eindhoven 2025' reveals ambitious plans.
We are working towards a fun city centre which at the same time gives you the feeling of being in the heart of Brainport Eindhoven. That's to say, a place where Eindhoveners feel at home and guests, also international guests, feel welcome. In green and healthy surroundings, where they can relax or meet up. And where you experience daily what Eindhoven stands for: technology, design and knowledge.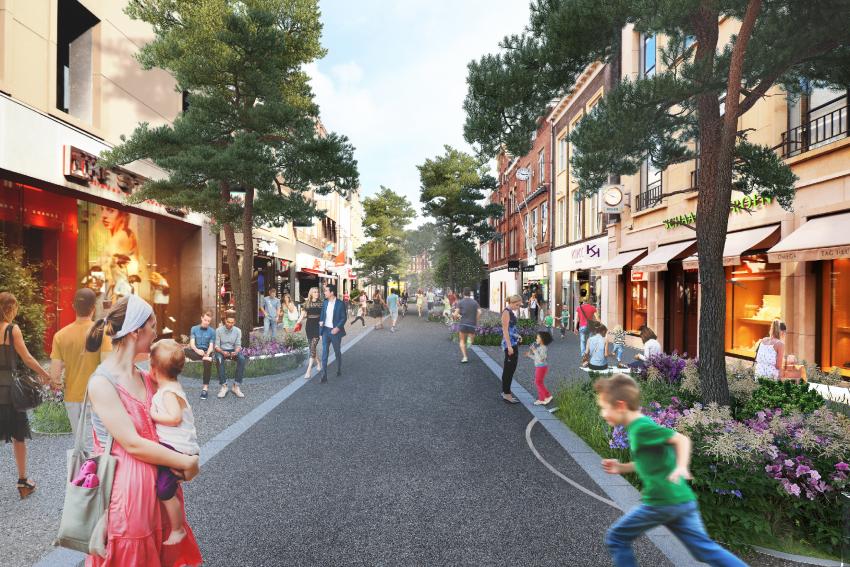 What will the new city centre look like? That's something we're working on step-by-step, together with residents, contractors and visitors to the city centre. Our goal is a definite plan for a design which will guarantee a healthy future for our city centre.
Do you have any questions or comments?
Fill in the contact form. We'll get back to you as soon as possible.
This project is made possible in part through co-financing from the European Union through the UNaLab Project. More information: www.unalab.eu