Het centrum van Eindhoven is volop in ontwikkeling. Veel plannen staan op stapel, zoals de herinrichting van het Stationsgebied. Maar ook onze binnenstad - de straten met de rode steentjes én het Stratumseind - gaat op de schop. De huidige inrichting is verouderd. De 'Binnenstadsvisie Eindhoven 2025' laat bovendien volop ambities zien.
We streven naar een gezellige binnenstad, waar je tegelijkertijd voelt dat je in het hart van Brainport Eindhoven bent. Waar Eindhovenaren zich thuis voelen én waar (internationale) gasten graag naar toe komen. In een groene en gezonde omgeving, om te ontspannen of elkaar te ontmoeten. En waar je dagelijks kunt ervaren waar Eindhoven voor staat: technologie, design en kennis.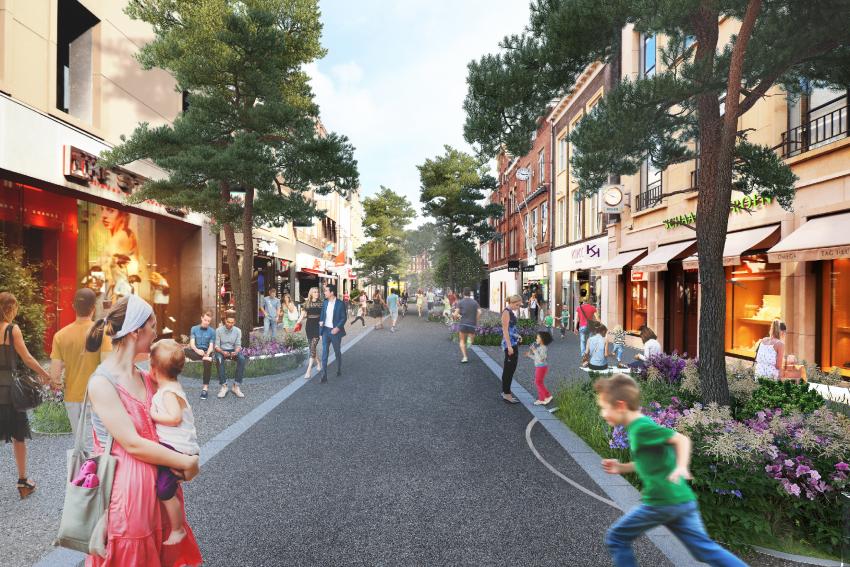 Hoe de nieuwe binnenstad eruit komt te zien? Daar werken we de komende tijd aan met bewoners, ondernemers en bezoekers van de binnenstad. Samen maken we een definitief inrichtingsplan dat garant staat voor een gezonde toekomst van onze binnenstad.
Vragen of opmerkingen?
Vul het contactformulier in. Je hoort dan snel van ons.