On Monday 26 November 2018, the municipality started work on Phases 1C and 2A of the refurbishment of the Vestdijk. This concerns the Vestdijk from 18 Septemberplein / Stationsweg to Ten Hagestraat/Kanaalstraat. Work involved in Phases 1C and 2A will be completed by the end of January 2019 (depending in part on weather conditions and other unforeseen circumstances). We expect to start work on Phase 3A, which concerns the refurbishment of Kanaalstraat, by mid-March 2019. 
We are working on creating a green and appealing city boulevard, with more space for pedestrians and cyclists and only 1 lane for cars and 1 for buses. We are carrying out the work in phases in order to keep the area as accessible as possible.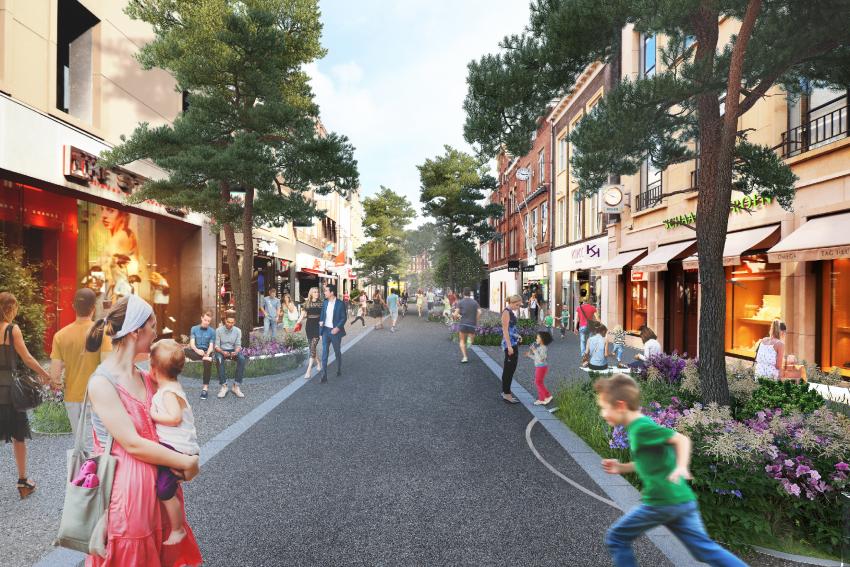 What will the new city centre look like? That's something we're going to be working on in the coming period, together with residents, contractors and visitors to the city centre. Together, we will make a definite plan for a design which will guarantee a healthy future for our city centre.
Do you have any questions or comments?
Fill in the contact form. We'll get back to you as soon as possible.