Have you come to collect the driving licence, passport or identity card you requested? For these matters, you can just pop in during opening times.
(Please note: an urgently requested passport or identity card can only be collected after 10.30 am).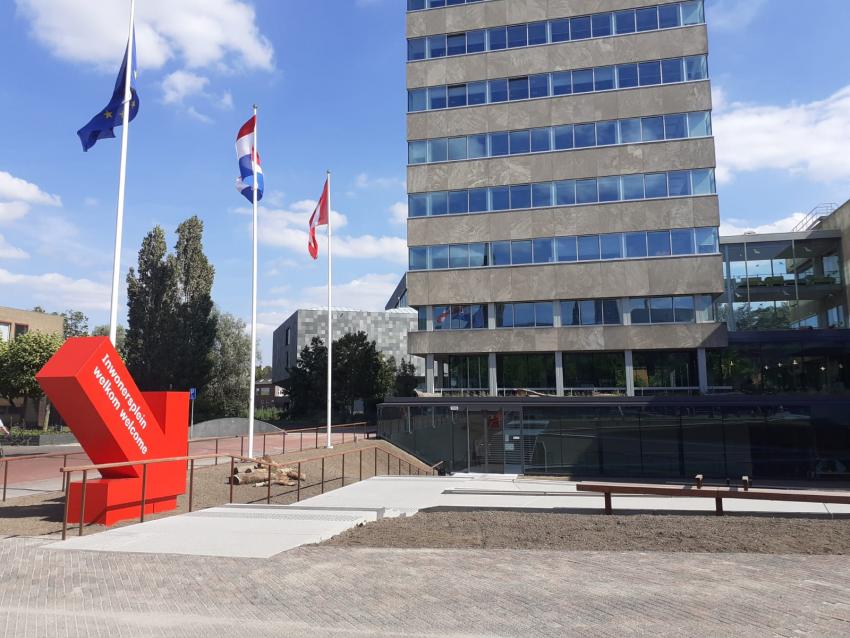 Where do I find Residents' Plaza?

The address of Residents' Plaza (Inwonersplein) is in the Town Hall, Stadhuisplein 1, 5611 EM Eindhoven.
Is it possible to park at Residents' Plaza?

Yes, you can park your car in the parking garage underneath Stadhuisplein. You will find information about this parking garage, including the rates, at the Q-Park website.
What about the Entrepreneurs' Plaza? Can I go there too?

Entrepreneurs can make an appointment to see someone at Entrepreneurs' Plaza. The address is Nachtegaallaan 15, 5613 CM Eindhoven. Phone 14 040 to make an appointment, and ask to speak to an account manager in the Economy department.
I would like to view a permit. Where and when can I do that?

Permits can be viewed without an appointment at the Inwonersplein (Stadskantoor) on Monday from 9 a.m. to 7 p.m. and on Tuesday through Friday from 8.30 a.m. to 5 p.m. The documents can be viewed on one of our computers. If you need any help, our hospitality team will be happy to assist.

Do you have any questions about a permit? Please send an email to vergunningen@eindhoven.nl or phone 14 040.
What do I need to bear in mind when visiting a municipality location?

Make sure you always have proof of identity with you when you visit one of our buildings. This might be a passport, an identity card or a driving licence.

In addition, a ban on wearing clothing that covers the face in government buildings came into force on 1 August. This applies to such items as a full-face helmet, a balaclava, burqa or niqab. More information about this can be found on the website van de Rijksoverheid (only in Dutch)..
What is the postal adress of gemeente Eindhoven?

The postal adress of gemeente Eindhoven is:

Postbus 90150
5600 RB EINDHOVEN