Contact
Telephone
We can be reached by phone every weekday between 8.30 a.m. and 5 p.m. The telephone number is 14 040 (the costs of the call depend on your telephone subscription). If you are phoning from abroad, or through certain providers such as Skype, you should phone +31 40 2386000. 
Chat
Or chat with us! We're happy to help. We are online every weekday between 8.30 a.m. and 5 p.m. Bear in mind that we can neither provide, nor request, personal information through chat. Privacy laws forbid this. If you have a personal question, either phone us or go to the online application.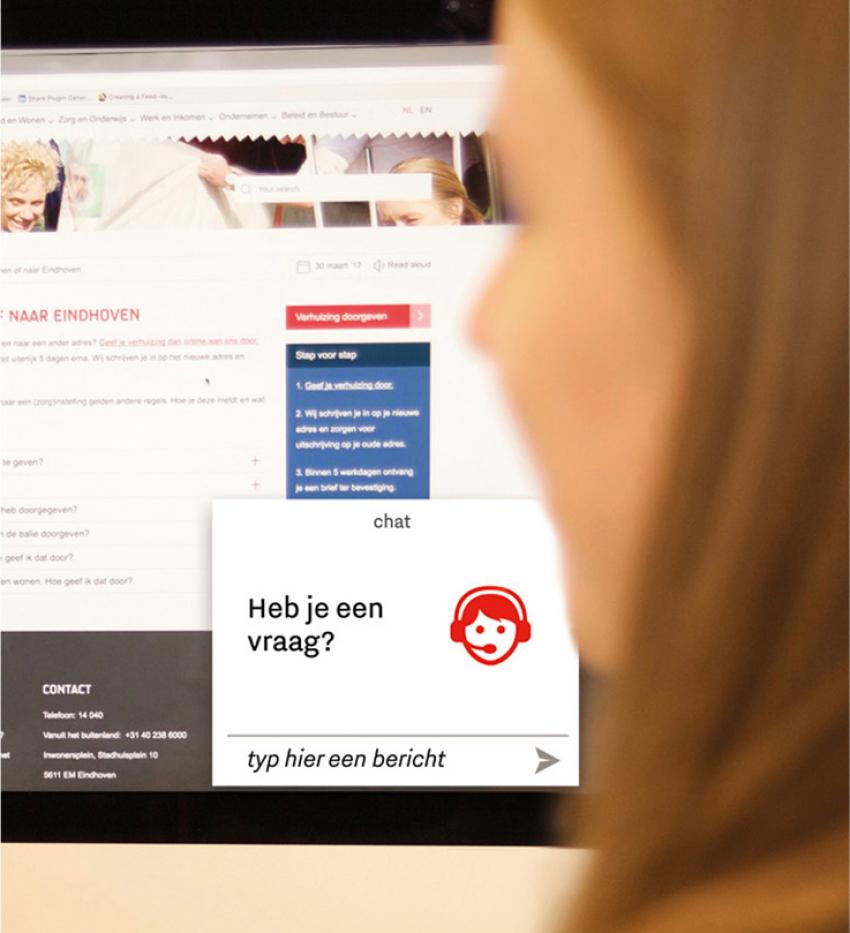 Why, when I phone 14 040, do I have to first choose my municipality?

Surrounding municipalities with area code 040 also use the general 14 040 telephone number. That is why you must first give the name of the municipality you wish to reach. You will then be connected automatically.
Can I also send something by post?

Yes, certainly. Our general postal address is: Gemeente Eindhoven, Postbus 90150, 5600 RB Eindhoven.

Social Domain

If you have post specifically for Social Domain, please use: Postbus 90151, 5600 RC Eindhoven.
Am I allowed to record a conversation (also on the telephone) with a council staff member?

Yes, certainly. We appreciate it if you notify us of your intention beforehand, and if you provide us with a copy of the recording, should we request it. Only in the case of there being serious objections to a recording, would we refuse permission. In such a case, we would join with you in looking for an alternative solution.